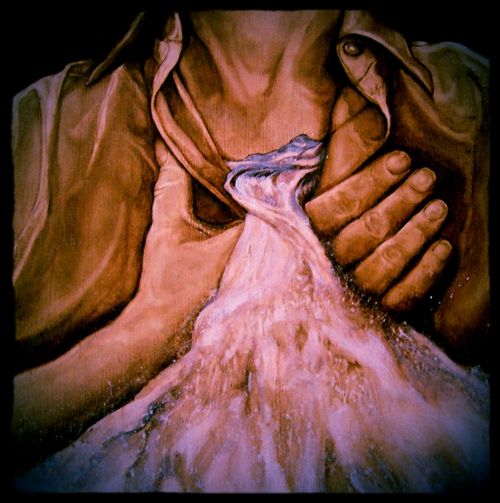 I understand what it is like to be hurt.
I know how it feels to be wounded and afraid to trust again.
Thankfully, I also know how important it is to seek healing.
I have met people who are entangled in the nets of self-pity and victimization.   Unfortunately, in their own strength they can't get out.   Once a person gets sucked into that cycle, it is hard to stop the swirling.   Deeply wounded people often focus on all of the wrongs committed against them versus focusing on the goodness of God.
They guard their hearts and don't trust others.
When we guard our hearts to that extent, we actually pollute the flow of what God has for us to give others.
Living Water
John 7:38
He who believes in Me, as the Scripture has said, out of his heart will flow rivers of living water."
As a Christian, those rivers are to FLOW.   To whom should they flow?  To OTHERS.
Can we truly love others when we are too bound to trust?   Are we too afraid to even trust God with our hearts?
What pollutes the river that should flow from our hearts? 
Fear?
Unforgiveness?
Self-pity?
Bitterness?
Idolatry (even of ourselves)?
Satan doesn't want us to realize the power of our God!  He also doesn't want us to understand the freedom that comes from forgiving those who have hurt or offended us.     I realize I have been writing on this subject a lot, but there must be someone reading that needs to have a revelation in this area.
Mark 11:25
And whenever you stand praying, if you have anything against anyone, forgive him, that your Father in heaven may also forgive you your trespasses.
Did you see what that scripture stated?  For God to forgive us, we MUST forgive others.
Have you ever seen or smelled stagnant water?   My parents had a pond that was a great source of beauty and enjoyment.  It belonged to my Dad's parents, then the land was passed down to him.   The pond was a home for fish and turtles until neighbors decided to build a pond next door.   They cut off the water supply to my parent's little pond.   Over time the algae took over and the pond was just a stagnant mud hole.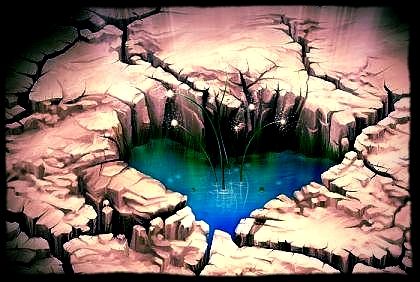 When the living water flows through our lives, things are FRESH, MOVING, AND LIFE-GIVING.   Others can enjoy the water in our lives.  Just like the pond brought great joy to several generations in my family, the living waters of God also bring joy.
Do you want to remove the pollution from your river?
What are you going to do about it?
Isaiah 61:1-3
The Spirit of the Sovereign Lord is on me,
    because the Lord has anointed me
    to proclaim good news to the poor.
He has sent me to bind up the brokenhearted,
    to proclaim freedom for the captives
    and release from darkness for the prisoners,
to proclaim the year of the Lord's favor
    and the day of vengeance of our God,
to comfort all who mourn,
and provide for those who grieve in Zion—
to bestow on them a crown of beauty
    instead of ashes,
the oil of joy
    instead of mourning,
and a garment of praise
    instead of a spirit of despair.
They will be called oaks of righteousness,
    a planting of the Lord
    for the display of his splendor.
It is time to cast out that spirit of despair, mourning, pity, fear, …. darkness.
Let the river of the Most High God, bubble in your bellies and flow to others.
Be encouraged!  With Christ, ALL THINGS are possible!  With His help, you CAN do this!
God loves you!