As many of you know I have been using my friend Tammy's pressure cooker to can some vegetables.   So far I have canned 22 quarts of squash.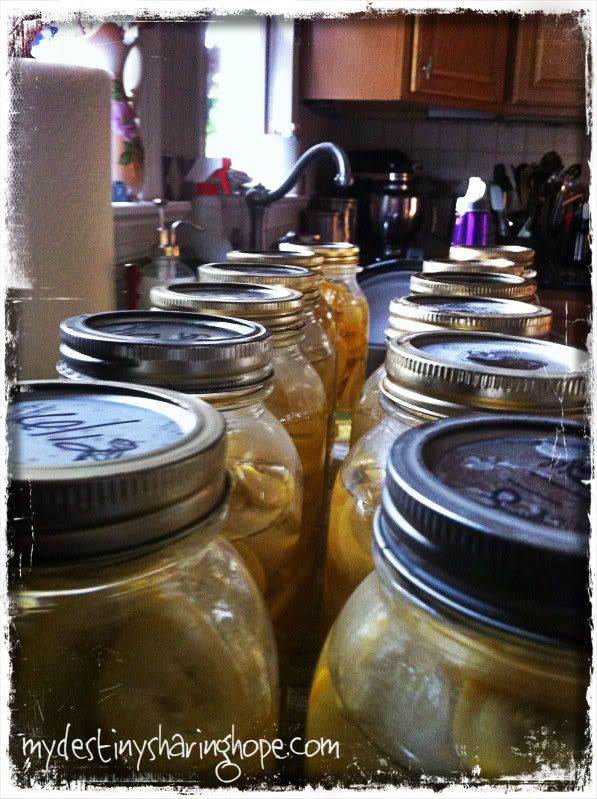 Our neighbor gave me a bucket of green beans since mine haven't come in yet and my 82 year old mother-in-law helped me snap them.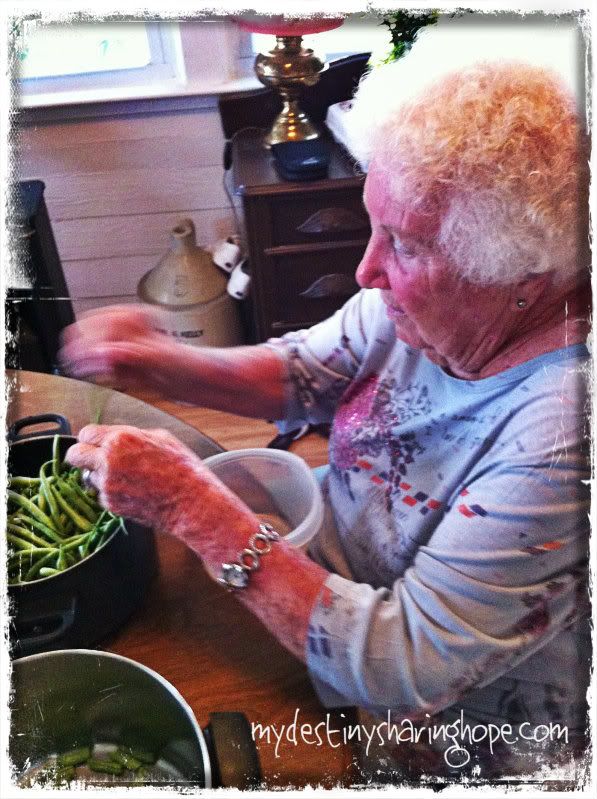 Afterwards, I canned 6 quarts.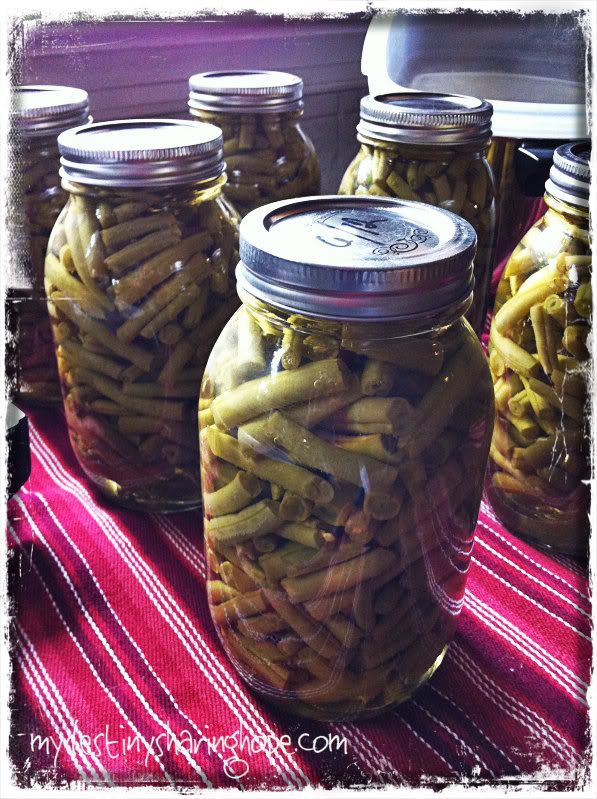 Here are some shots of our garden taken this week after it had rained.   Vegetables still have to be picked, even if in the mud.
I also built a contraption for my youngest flock of hens to enjoy. I know hens prefer wood, but these shelf racks are like ladders to these girls. They love them!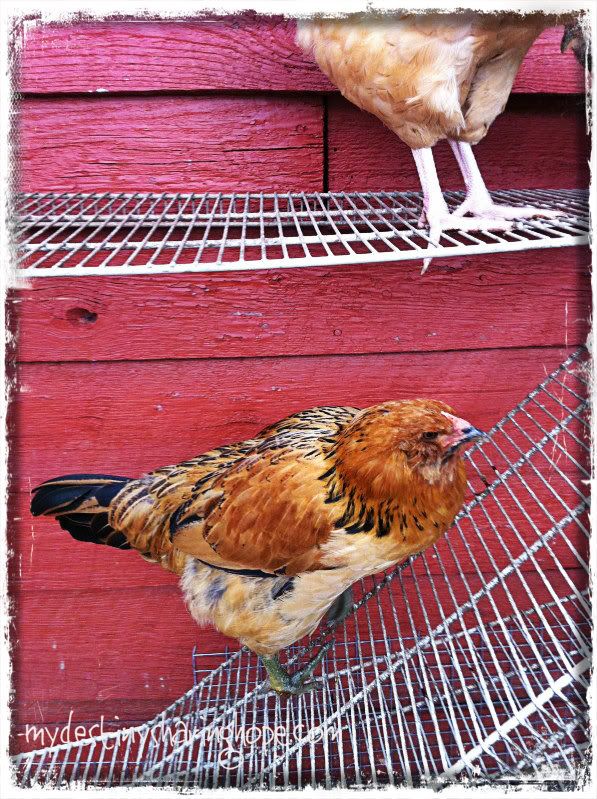 Here is my very curious Ameraucana named Alice. Aren't her little fluffy tuffs cute?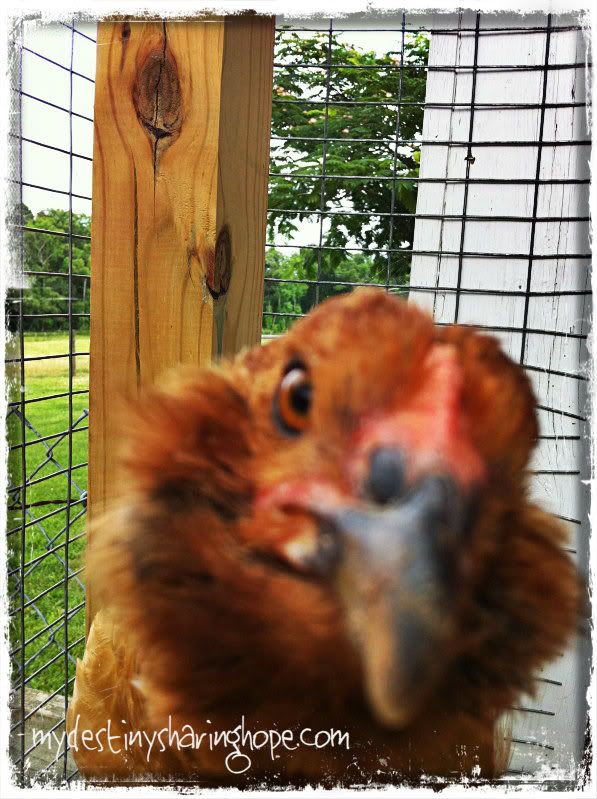 Today I'm linking with the lovely ladies below.   Please click on their buttons below and see some other fun posts.