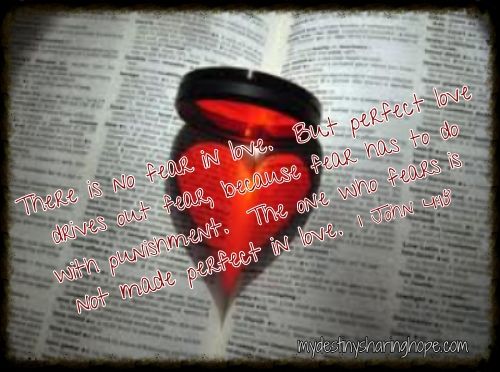 God has really been bringing to the forefront any residual fears left in my heart.   Before I picked up my computer this morning and saw the prompt for 5 Minute Friday I told the Lord, "I really want to know how it feels to walk each second without thinking about the next.  I want to be free of the "what-ifs" and be completely fearless."
AFRAID
Fear is a horrible feeling and for those of you who have read my posts in the past (even as "past" as yesterday), know that fear has been an ugly nemesis in my life.   For whatever reason, from the time I was a small child I was timid and insecure.  I probably had some of the typical fearful thoughts such as a monster living under my bed … but they seemed to follow me wherever I went.   I was too AFRAID to stay in day cares and nurseries.
I remember when I was in the 3rd or 4th grade my mother enrolled me at some church that had childcare during the summer.  I didn't know a soul and I remember being petrified!  Since I had never been away from home on a social basis — I didn't know how to cope.  I remember running up to the teacher in a panic.  So sad.
I won't even go into detail about when I started school!  There were days of screaming as I held onto my mother's leg just to have her abandon me at a strange location (though as an adult I understand she had to do it).  It was traumatic to say the least.
When I had my first band concert in middle school, I thought I would pass out or explode because it felt like all eyes were on me.  I remember the horrible feeling though I didn't know how to add verbs to what I was experiencing.
The night of my high school graduation, I got overheated and all of the people around me had to make sure I didn't faint.  But interestingly enough, after I received my diploma, I don't remember feeling sick any longer.
The worst manifestation of being afraid were the panic attacks that took over my life when I was 18 years old.   God alone set me free from those.  If you have been around here before, you know it was THEN that I learned to stand on God's Word.
I HATE FEAR!
I HATE FEELING AFRAID!
Fear is a tormenting spirit for sure!
2 Timothy 1:7 states that God has not given me a spirit of fear, but of power, of love and of a SOUND MIND!
People who live in the FEAR zone don't feel very sound!   I have good news for you — GOD IS GREATER THAN ANY FEAR!
God has set me free in so many areas!  The years of panic attacks were ceased and my mind was set free, but the what-ifs still try to pop up in my life.  I think that will be the next thing I will lay on the altar of the Lord.
Joyce Meyer has always used fear as an acronym for:
False
Evidence
Appearing
Real
Remember that the next time you feel afraid.
Fear really sets up a case in our minds, but the Judge has already made His ruling and we are FREE!
I am linking with Lisa Jo for 5-Minute Friday.  She provides the prompt and we write for 5 minutes.  No editing — just writing to see what comes out.   Today's prompt is:  AFRAID.    Please click on her button below to visit her or join us.